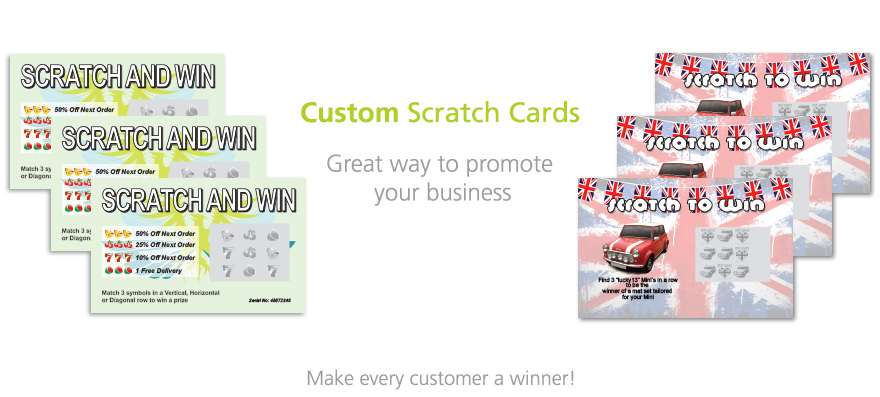 How our scratch cards work
Your design is custom both sides. Printed full colour throughout. The only restriction is the scratch area which is set in one position. You can put anything under the scratch area in black on white print. The background has to be 30% tint of black and any image or text has to be 50% of black. This stops the prize or answer showing through the scratch area.
With our scratch cards every card can be a different prize. There are 2 different verification numbers on each card. So you can use scratch cards to drive customers to your website to claim their prize. This will allow you full control of prizes. You are also able to track who does and who doesn't claim their prizes.
All we need to know is how many of each prize you need, we will do the rest. We will supply you with a list of all the serial numbers, each with their verification code (found under the scratch off area) and the prize it wins. This makes it easy for you to verify winners, just find the serial number on this list, check the verification code matches the card and issue the prize.