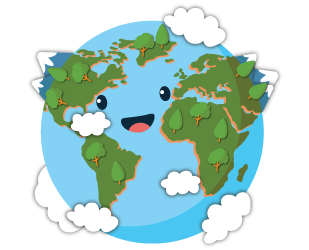 Our Environmental Promise
We're dedicated to bringing your pack to life while being sustainable.
Jump To Section
Live Solar Power Data

In January 2020 Ivory had a 30kW solar system installed. In March 2023, we updated our system with an extra 40kW of solar power, so we can now generate up to 70kW!
In 2021 the system generated 27,534kWh of electricity.
In 2022 the system generated 29,377kWh of electricity.
Our Green Checklist
We make our own energy with our Solar Power system
FSC® certified
ISO 14001
Over 70% of factory waste is recycled
Eco varnish for cards
Reducing our plastic use
On-site electric vehicle charging
Active bike-to-work scheme
Striving to hire locally (85% of our employees live less than 10 miles away)
FSC® Certification

FSC® certified products
available upon request.
We know that as printing manufacturers, we play an important part in looking after our planet's environment. This is why we only buy FSC® approved paper & materials, so that everything we use comes from a sustainable source of responsible forestry.
FSC® makes a chain of custody from a sustainable source to manufacture of our card and delivery to us. Our certification allows us to pass this chain of custody on to our customers & their products. So far, over 80% of our products are FSC® certified.
We are very proud of our FSC® (Forestry Stewardship Council®) certification, which we gained on the 18th October 2012.
Ivory Graphics Ltd FSC® Certification Code: CU-COC-822090
The only way forward for printing is to ensure that we can source our materials from well-managed forests that meet with the social, economic and ecological needs for our own & future generations.
ISO 14001 Certification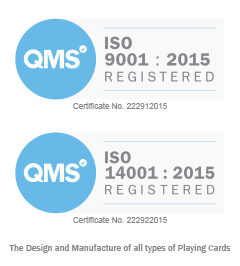 ISO 14001 is a standard for EMSs that is recognised worldwide. It provides a structure for us to manage our environmental impact and improve our environmental performance.
The ISO 14001 standard outlines a set of requirements that we must meet to achieve certification, listed below:
Establish an environmental policy.
Identify and evaluate all environmental impacts and risk.
Set environmental targets and objectives.
Develop and implement an environmental management plan.
Monitor and measure our environmental performance.
Review and regularly develop the EMS.
By implementing ISO 14001, we demonstrate our commitment to environmental sustainability, reducing our environmental impact, and improve our overall environmental performance.
Reducing Plastic
As a printer committed to reducing plastic in our products, we have recently made important changes to our product list. Firstly, we have removed cello-banding and replaced it with a 30mm recycled paper band that goes around the centre of the pack. We strongly encourage our customers to choose this paper-banding option, which is currently offered free of charge as a packaging option.
Secondly, we have taken the decision to completely remove all our different card varnishes and laminations from our product list. Instead, we offer our own eco card-coating, which ensures that every card can be recycled. We have worked tirelessly to develop an eco-friendly varnish and improve our printing quality to ensure that our cards are both durable and long-lasting.
Moving on to cello-wrapping, it is important to note that this packaging option is not environmentally friendly and cannot be recycled. As a responsible printer, we urge our customers to explore alternative packaging options or to use paper banding as their security seal when necessary for certain wholesalers.
We are also proud to share that our development team is currently testing a new cellophane wrap as a sustainable alternative to traditional cello-wrap. Cellophane is a biodegradable option that will not pollute the planet for years to come.
Contact us today at info@ivory.co.uk for more info on this!
Why are we the eco-friendly choice?
Choosing us as your preferred manufacturer offers a real difference in reducing your carbon footprint. All of our products are produced in our solar-powered UK factory. This not only ensures that our production is powered by clean energy, but also means your packs don't have to travel long distances via international freight. The shorter transportation routes reduce CO2 emissions and further offset carbon.
When it comes to delivery, we partner with environmentally-conscious carriers. Depending on your needs and quantity, we use Royal Mail, DPD, or Palletways. DPD stands out as the UK's leading sustainable courier. They are committed to a greener planet through initiatives like tree planting, which aids in absorbing atmospheric CO2, use of electric vehicles reducing the release of greenhouse gases and they generate clean, sustainable solar energy to power their deliveries.
By choosing us, you're not just receiving top-quality products; you're also making an eco-responsible choice that contributes to carbon offset and a healthier planet.
Our Green Goals Going Forward
At Ivory, we believe that packaging plays a crucial role in promoting and safeguarding our clients' products. We are fully aware of its significance to both our clients and their customers and that's why we continuously explore new lamination options that are either recyclable or biodegradable. Our commitment to sustainability drives us to seek ways to minimise our impact on the environment.
Unfortunately, the current state of lamination for packaging materials does not allow for recycling. Nonetheless, we remain hopeful that one day, we will be able to offer this.
We have set three ambitious green goals to achieve in the future. Firstly, we aim to accurately calculate our carbon footprint to measure our impact and improve our sustainability. Secondly, we strive to implement the use of biodegradable laminates in our packaging materials. Finally, we plan to introduce additional carbon-reducing measures to further enhance our eco-friendliness.