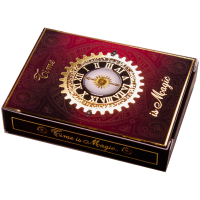 Now introducing... Customised foiling!
Want to add that extra detail to your packs to make them really stand out? Then try out our new foiling option for both our Tuck Boxes & Luxury Rigid Boxes. Pick your box type, size and foil colour and get in touch with us today so we can get to work creating your custom foiled pack!
Let your customers see your custom foiled boxes when they reach the counter. Inspire them with thoughtful, inventive designs that will make them pick up a deck and add it to their basket!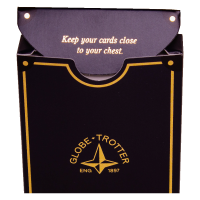 How does it work?
There are multiple foiling techniques available, we use hot foil stamping which means that new foil orders will have a bespoke die made for them. Artwork for foiling is supplied as either a separate file or separation colour.
If you require more information regarding Custom Foiling, please be sure to give Ivory a call on 01354 656 430 today. We can discuss your requirements with you and talk about your different foiling options!
We hope to hear from you soon!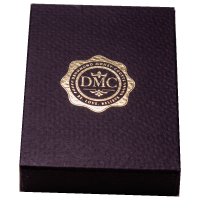 What are the benefits of foiling?
Here at Ivory, we understand how important it is to make your artwork into a unique pack that really stands out. If you're thinking about foiling, we've listed some helpful benefits to help you decide below.
Make your pack shine and stand out from the rest!
Elevate your pack to a new commercial standard.
Foiling can make your pack more visible and increase sales.
A more premium foiled look, means that people are willing to spend that little extra for your stunning pack.
Colour Range
Take a look at just a few of the available options.
Have another colour in mind?
Get in touch with us on 01354 656 430 and we'll see what we can do!
Amazonian Gold

Bright Gold

Fired Red

Mauri Blue

Max Red

Onyx Black

Satin Silver

Sheen Copper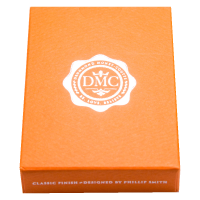 How long does foiling take?
We have worked hard to ensure we mantain our famously quick turnarounds whilst still making sure the foiling is precisely applied. As a result we ask for 2-4 working days extra (depending on the quantity) when adding foiling to your order. The great thing about Ivory is you have the ability to run a test pack first, this usually takes around 6 working days.
Have a foiling deadline? Contact us today and we'll work with you to reach your required timeline.