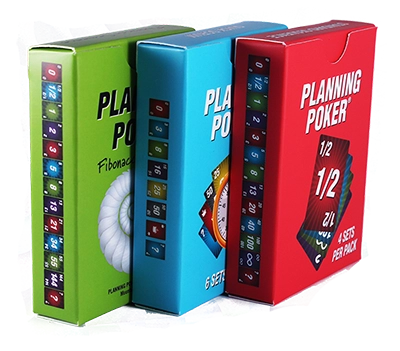 Custom Planning Poker Cards
Custom Pack from
1 pack upwards
Play, Estimate & Plan in an effective way!
If you have been using Planning Poker® for estimating for a while you may want to create own packs for promotional or training events. You can add your own design to the backs of the cards and even your own number sequence as required.
We create custom packs from 1 pack upwards. All Planning Poker® decks are printed in full colour as standard on 310gsm Heretic opaque playing card board. Poker standard size 88 x 63mm A playing card coating is then applied for control and extra durability. The cards are then cut to shape and collated in to boxes.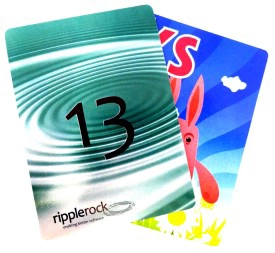 Boxes
Box Options: There are 3 options to pack your custom Planning Poker® cards.
Standard: Plain White Boxes (Free).
Optional: Clear Plastic Boxes.
Optional: Personalised Tuck Boxes. Printed full colour. Can be gloss or Matt laminated for extra durability. If you are creating Planning Poker® cards for an event! Custom tuck boxes will give your custom packs so much more credit. Its the final piece to make a great presentation.
Custom Planning Poker Card Packs
We use the same processes with every card we print and every deck we supply. With full colour printing and the option to buy just 1 pack at a time or any quantity you need, buying Custom Planning Poker Cards from Ivory Graphics is simple. All Planning Poker Decks are printing on 310gsm Heretic Opaque playing cardboard in standard size of 88mm x 63mm. We then add a playing card coating, as part of our standard procedure to ensure the highest level of efficiency, and cut them to shape before collating them into boxes.
Turnaround
Here at Ivory Graphics we do our utmost to provide you with a high level of customer service to go with our high quality products. As a company committed to offering our customers the highest level of care we bring you different options in terms of turnaround and how quickly you can get your hands on a deck of Planning Poker Cards. Here are your options:
Normal Service: Dispatch in 6 working days.
Express Service: Dispatch in 3 working days.
Trademark
Planning Poker® is a registered trademark of Mountain Goat Software, LLC. All designs have to be approved by Mountain Goat Software. This is all done as part of the process. There is no extra charge for approval.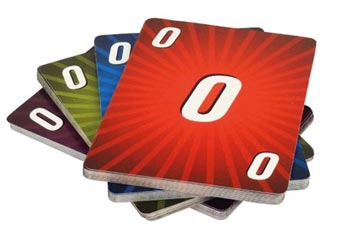 Planning Poker Cards Specifics
| | |
| --- | --- |
| Card Thickness | 310gsm |
| Playing Card Coated | Yes |
| Opaque | Yes |
| Surface Texture | Smooth |
| Cello Banding | Available |
| | |
| --- | --- |
| Card Dimensions | 63mm x 88mm |
| Material | 310gsm Heretic Opaque Board |
| Personalisation Options | One Side, Two Sides |
| Cards Per Pack | 56 |
| Corner Radius Options | Yes |
Standard Retail Packs
Standard Planning Poker pack contains 4 sets of 14 cards, totalling 56 cards in a pack.
The following sequence for each set is 0, 1/2, 1, 2, 3, 5, 8, 13, 20, 40, 100, ?, Infinity, Instruction Card.
Quick Scrum Planning Poker pack contains a total of 54 cards, 6 sets and 9 cards for each set.
The following sequence for each set is 0, 3, 8, 16, 25, 50, Coffee, ?, Instruction Card.
Fibonacci Planning Poker pack contains 4 sets of 14 cards, totalling 56 cards in a pack.
The following sequence for each set is 0, 1/2, 1, 2, 3, 5, 8, 13, 21, 34, 55, 144, ?, Instruction Card.