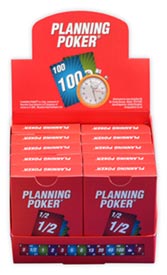 Counter Display Units
Display your cards in style
Counter Custom Display Units Description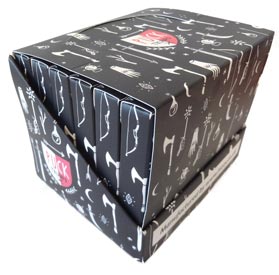 Custom Display Units come in all shapes and sizes, as you will have seen during your shopping experiences. The best thing about custom displays is that you can design them in whatever shape and size you want, dependant on how many cards you want to fit inside. Using innovation and a forward thinking approach, we can design and manufacture custom display units for counters. Pick your shape, size and colour and get in touch with us today so we can get to work creating your custom counter display unit!
When it comes to displaying your cards for sale, we know how important it is to get the display units right. Without a display unit, your cards would be scattered around the counter or all over the shop in a disorganised fashion, which obviously, wouldn't be good for anyone!
Organise your Custom Counter Display Units
Your cards need to be stacked, lined up and arranged neatly and professionally to give them the best chance of selling. With a counter display unit that has had some thought put into the design, you can achieve fantastic results, catch the customers eye and more importantly, line the pockets of your business due to increased revenue.
Are you thinking of buying custom playing cards in bulk? If yes, you need to think about how you are going to be displaying your cards in shop and how you intend on selling them. Counter Display Units with custom designs are a great way of displaying your cards in a neater fashion to that of much larger 3D custom displays which stand on the floor, and provide you with a useful option if you have limited space in store!
Let your customers see your custom playing cards when they reach the counter. Inspire them with thoughtful, inventive designs that will make them pick up a deck and add it to their basket! If you require more information regarding Counter Display Units or Custom Display Units please be sure to give Ivory Graphics a call on 01354 656 430 today. We can discuss your requirements with you and talk to you about your different display unit options! We hope to hear from you soon!