Certifications
Organisation Memberships & Certifications
Jump To Section
BPIF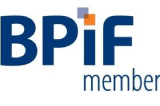 The BPIF is the principal business support organisation representing the UK print, printed packaging and graphic communication industry. It is one of the country's leading trade associations.
The federation strive to ensure their members' requirements come first. Through listening to their needs they have developed an unrivalled range of products and services that go well beyond those provided by a traditional trade association.
ISO Certifications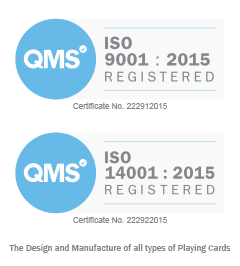 Ivory is ISO 9001 and ISO 14001 Certified
ISO 9001 Advanced Quality Control
Shown to consistently and reliably produce quality products. Proactively respond and appropriately deal with customer feedback. Quick to indentify and resolve issues.
ISO 14001 Environmental Awareness
Demonstrated forward thinking and shared environmental ethos across all boards. Proven to be an environmentally aware organisation that fulfills its corporate social responsibility.
How does this benefit you?
They assure you we maintain and uphold a high standard of quality at all times. Our Quality Management Systems all meet the ISO standard. As a manufcaturer our environmental management systems are to a high ISO approved standard. Confidence knowing that you are working with forward thinking people that care about the environment and its future.
FSC®

FSC® certified products
available upon request.
FSC®, short for Forest Stewardship Council® is an international, non-governmental organisation dedicated to promoting responsible management of the world's forests.
At Ivory, being with the FSC® allows us to purchase wood products (paper), timber and forest products which have been taken from well-managed forest's.
Please visit their website for more information about this - http://www.fsc-uk.org/
CE & UKCA Certifications
All of our playing cards are CE certified by an official body. This means that they meet CE compliance. Obtaining CE compliance is a complex process involving rigorous testing.
What does this mean to you?
The CE marking on our cards is a declaration that Ivory Graphics Ltd's Playing Cards all comply with the essential requirements of the relevant European safety legislations for toys.
This CE marking allows free movement of our playing cards within the European market. Without the CE marking you are not allowed to distribute cards within the European market; but because of our CE certification you are legally allowed to do so.
E.P.C.S & I.P.C.S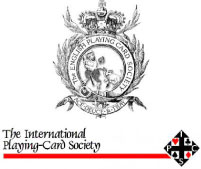 The E.P.C.S (also known as The English Playing Card Society) was founded in 1984 which brings many people and groups together who are interested in playing cards and playing card games.
The I.P.C.S (also know as The International Playing Card Society) was founded in 1972 which brings people and groups from any different countries together who have a common interest in playing cards and card games.