Personalised Napkins
Colours
Sizes
Description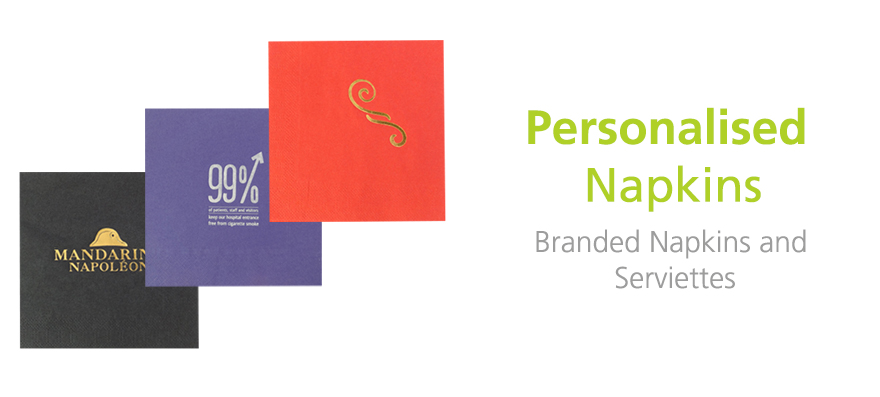 Personalised Napkins Description
Napkins or Serviettes printed in 1, 2 or full colours which are personalised to promote your brand which can be used at any event such as Weddings and Business lunches. We can print or foil your logo, design or message on custom made napkins to make the event more special. We have a wide range of napkins in colour and sizing.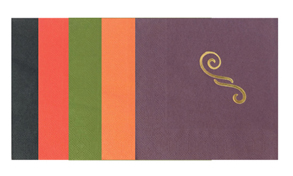 Napkin Sizes Available
Cocktail Napkins Sizes - 25cm folded to 12.5cm.
Lunch Napkins Size - 33cm folded to 16.5cm
Dinner Napkins Size - 40cm folded to 20cm.
Airlaid Napkins Size - 40cm folded to 20cm.
Napkins Colours Available
Colours AvailableWhite, Black, Bordeaux, Buttermilk, Dark Green, Golden Yellow, Lilac, Dark Blue, Azur, Peach, Pink, Red, Terracotta, Cafe, Aubergine, Palm Green, Granite Grey, Kiwi, Unbleached, Orange
For a complete list of all our napkin colours please check out our Colour Chart.
Why not brand your event fully with some printed Cocktail Coasters to compliment your napkins.