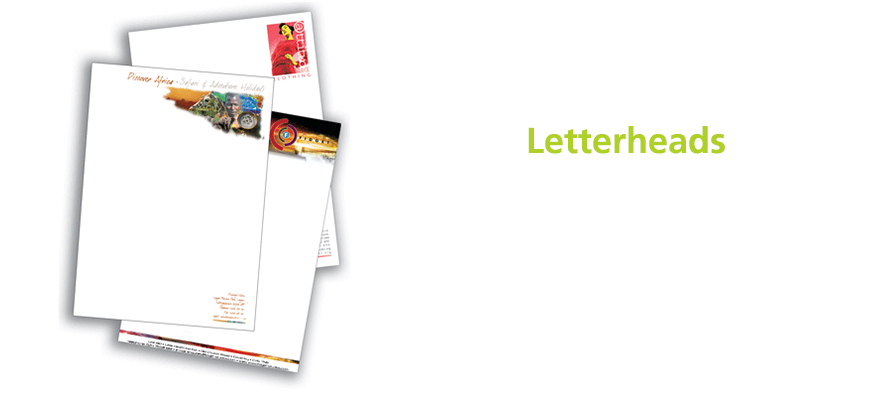 Letterheads Description
Your business letterheads are a reflection of your company. Before you next buy your business letterheads you should feel the thickness of the paper. letter heads Does it give you reassurance in that company. If the business letterhead is DIY do you really think there company is going places? Do you really want to spend your hard earned cash with someone who has the time to make there own business letterheads? How you now feel is the worst impression that can be left with a potential new client. Your business letterheads can be your best asset. Give it the quality it deserves.
Have your business letterheads printed on Luxury 100 gm white cartridge paper. Our printing of your business letterheads is of the highest quality our options are: -
Business Letterheads Full Colour on one side
Business Letterheads Full Colour on front with black and white reverse
Business Letterheads Full Colour on Both Sides
If the particular size you require is not detailed we can produce your letterheads in a range of special sizes.We make no additional charge for cutting special sizes.
We are able to offer a number of finishing options for our business letterheads. The range of options is detailed on our quoting engine. Please note if a finishing option is grayed out then it is not available for the size selected.