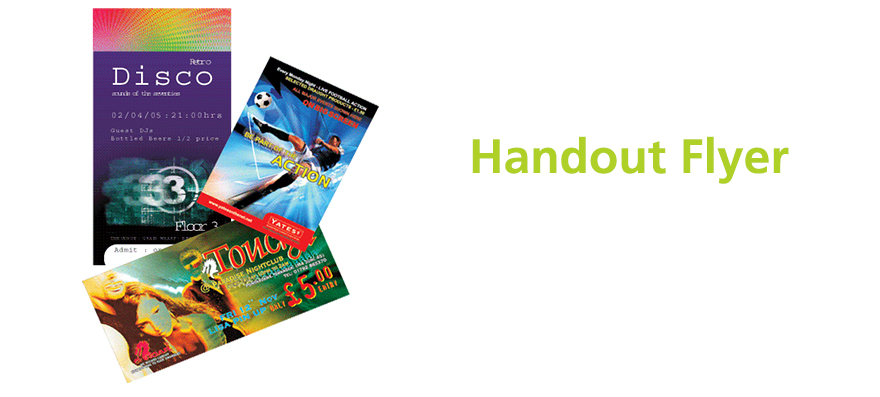 Handout Flyer Description
Our Handouts are up market flyers they are printed on 350gsm Triple Coated Matt Art Card. The face side is High Gloss coated for maximum impact. They are available in a wide range of sizes from standard business card size 85 x 55 mm to A3 420 x 297 mm. personalised handout flyer printing Handout Flyer Printing on Luxury 350 gsm matt card.
Handout Flyer Printing Full Colour on one side Handout Flyer Printing Full Colour on front with black and white reverse Handout Flyer Printing Full Colour on Both Sides
If you would like to see some samples of printing of flyers please go to Free Sample Request.
We are able to offer a number of finishing options for our cards. The range of options is detailed in the table above.
Perforation. Extra cuts, Creasing, Round, Cornering and Drilling
Please note if a finishing option is greyed out then it is not available for the size of card selected. If the particular size you require is not detailed we can produce your flyer in a range of special sizes. Simply price as the next card size up.
We make no additional charge for cutting special size cards.