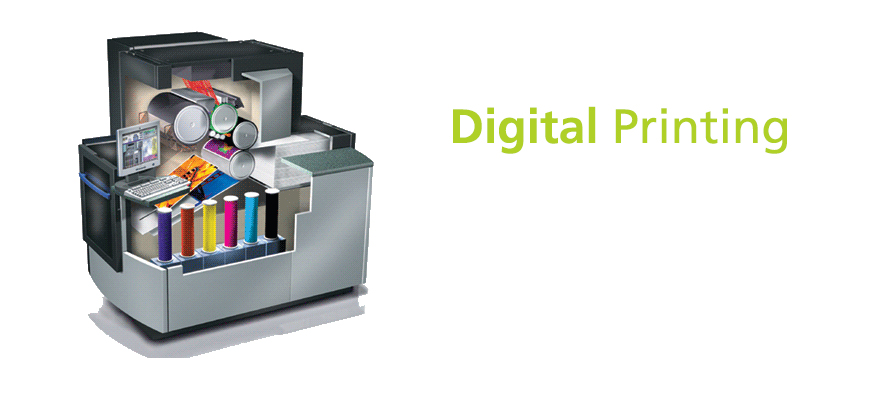 Digital Printing Description
Digital Printing produces fantastic economy on short runs. Our service is geared to produce your digital printing quickly with the same quality as all our other services. When you have a new project and want to test the presentation. Our digital printing services give you a new flexibility. Multiple short runs at low cost can help you test the water. Then use our litho service to produce a higher volume.
Digital printing services give you a unique approach to printing. Digital Services with there revolutionary technology produce exceptional results. The finished prints have the 'feel' of Litho Printing rather than Photocopies. There are no problems laminating or encapsulating the finished print and no cracking of the print from the paper on fold lines. Our digital printing machines are able to print on a wide range of paper weights giving you a great new service.
With our new digital printing services our legendary values of economy, quality and reliability really have entered the Digital Printing arena. Our digital service can work much as Litho presses producing the same print again and again. If your requirement is simply for this there is a comprehensive list of prices below. However using the machine as a low volume press fails to exploit the main advantage of our digital printing service has over Litho.
This is the fact that every digital print the machine produces can be completely different from the print before and the print following. The marketing potential of fully personalised documents is enormous. We are at the vanguard of Digital Personalised printing technology. Experience shows that mail shots which use this type of technology are considerably more effective than un-personalised or even conventionally personalised mail shots. Generally the more 'personal' the letter appears the greater is the response. Please see our Smile digital printing service the leading edge in personalisation and imagine how this new innovation could work for you! Remember, contact us before your next mailing to make every letter count!