Tarot Custom Cards
Kate Fensome Tarot Cards
This pack is re produced from Kate's fantastic paintings. Her amazing attention to detail really shows through. Tarot cards can be set up in any mount of cards normally 22, 56 or 78 cards. This pack is set up as a full bleed design. This means the image goes straight to the edge of the cards instead of having a border all the way round the card. (Bleed must be provided). For reference, please refer to our guide on how to set up your artwork correctly.
Tarot cards are usually personalised both sides because the attraction of the custom faces or a different way of playing the Tarot game. Standard faces can be supplied if required.
We can make boxes for 22 cards in a pack upwards. We can make a box for any amount of cards. Boxes are printed in full colour and laminated in Gloss, Matt or Soft Touch finish.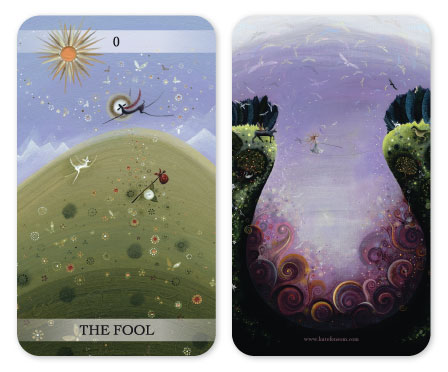 Please see all of Kate Fensome Tarot Faces below :