Large Tarot Custom Faces
Plant Ally Large Tarot
Lisa McLoughlin's Plant Ally cards are an awesome example for anyone thinking of putting their creativity into a pack of cards. The use of the whole card with a full bleed design makes sure every part of the card is used on the design. There's also no limit to her colour range, the whole pack seems to cover the whole spectrum of CMYK.
Large Tarot cards are normally printed on a 395gsm Zanta Games Board alternatively they can also be printed on 310gsm Heretic playing card board. Other materials like 270gsm Aramac is not suitable because of the size of the cards
Large Tarot size 89 x 127mm Tuck boxes can be made from 20 cards upwards
As with all our packs you can order from a single pack upwards. See our test pack section for more details additionally.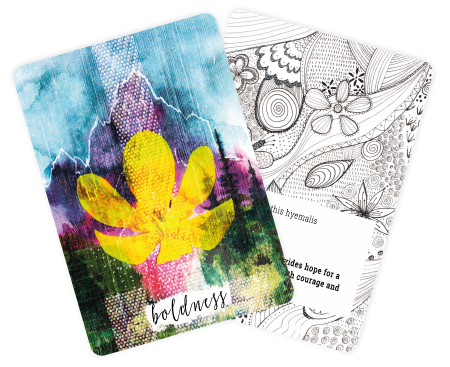 See below for Plant Ally Large Tarot Faces: