Education Custom Cards
Chello Publishing Education Cards
A fantastic example of using symmetry on cards! Every calculation is in the same place on every card making to cards so easy for the player to use. Education is a size that fits in between Tarot and Large Tarot that comes at the same cost as Tarot and is ideally suited for someone who needs more width on there design.
Although this design has colour going of the edge it is not a full bleed design. it's a single cut design because there is a common colour on all edges.
Education Cards can be printed on all weights of material.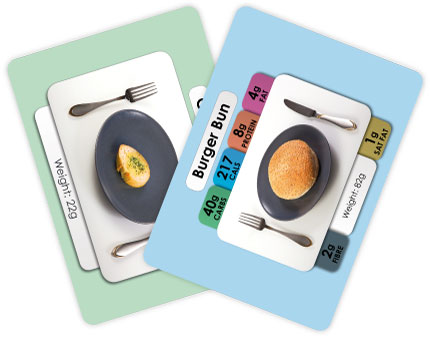 See below for Chello Publishing Education Faces: