Beer Mats
Turnaround
Series
Information
Specifics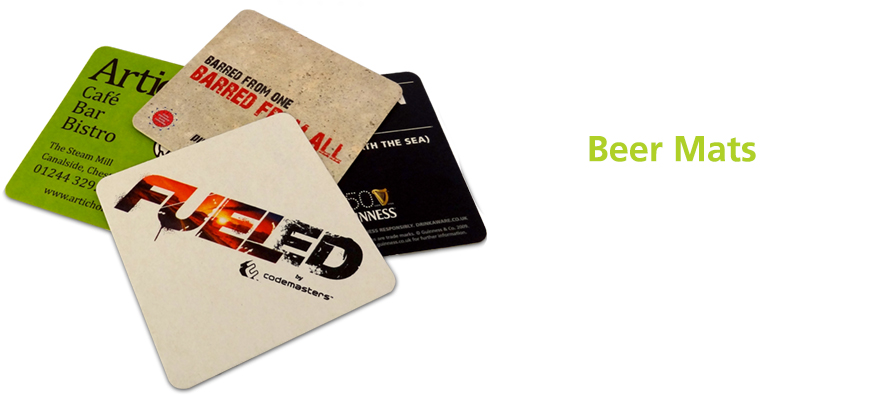 Beer Mat Specifics
Beer Mats are one of the most successful ways of advertising in Bars, Public Houses and Restaurants or any public function where refreshments are served.
Whilst we do have a number of clients for traditional beer mat uses, over the years we have helped our clients design and print beer mats to promote.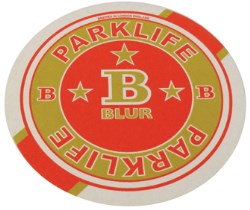 Beer Mat Information
Beer Mats owe there success to the fact that they are not given out like leaflets in the hope that you read them! They are used for a purpose! Also when people are relaxing in a Pub or Restaurant they are open to distraction by a creative design that can grab there attention. So if your advertising can catch the users eye whilst mopping up their beer. You have just created a successful beermat promotion.
Beer Mat Series
This is a great marketing tool. You can create a series of beer mats to aid your promotion! There are thousands of people who even collect such beer mats as a hobby. So your beer mats can end up being talked about online in blogs, as people are trying to work out your message. You just have to make it interesting to them. You could create a series of cartoons or a running joke! Or even a puzzle that people can put together.
As standard our beer mats are printed full colour. We can also print in spot colours on request.
Our Personalised beer mats are a litho printed laminated construction. Which combines high quality print with effective absorption properties. The absorption layer is 1.5mm thick open texture wood pulp board.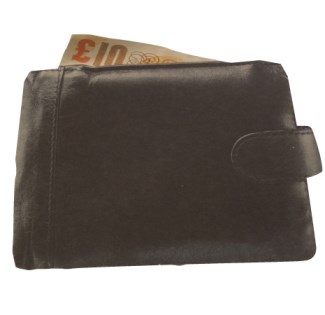 Beer Mat Turnaround
We have 2 levels of service to choose from. These are some of the fastest turnaround times for beer mats in the UK.
Economy: Dispatch in 8 working days
Normal: Dispatch in 4 working day
Our dispatch dates are guaranteed at the time of ordering. Times are set once payment has been received and all artwork approved for printing.
Personalised beer mats can be supplied:
Single faced, Front printed only, the reverse being plain white
Double faced with the same image is printed on each side.
Multi faced with a different image printed on each side.