What is laser cutting?
Laser cutting is a technology that uses a laser to cut materials – and it's just as cool as it sounds! Laser cutting works by directing the focus of a high-power laser most commonly through optics (reflecting lights with mirrors). The laser optics and Computer Numerical Control, known as CNC, is used to direct the material or the laser beam generated.
Our laser for cutting materials involves a motion control system to follow the CNC pattern to be cut onto the material. The focussed laser beam is directed at the material, which then burns away the detail of the design away, leaving an edge with a high-quality surface finish.
Laser cutting is better for the environment than plasma cutting, as it is more precise and requires less energy to complete a task. The meticulous method used for the laser cutting provides superior precision levels and edge quality to be easily achieved. In addition, the laser beam doesn't suffer wear and tear during the process. The technology involved enables more complex aspects and smaller diameter holes to be cut at a faster speed – and it's fun to watch!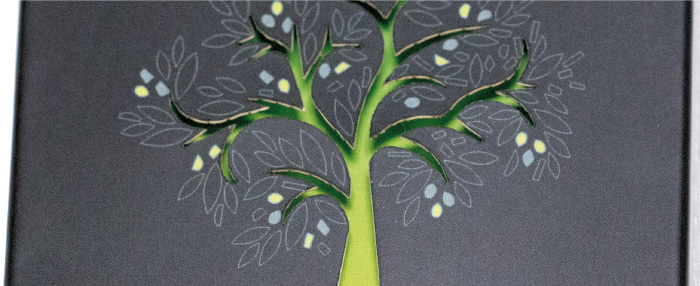 This is a brand new venture for Ivory Graphics. We can now laser cut tuck boxes with ultra fine detail. Give your tuck box that little something extra – just take a look at the photos!
Testing
Our preliminary tests showed us that cutting larger areas of the box away made the structure flimsy and prone to accidental damage. The result of which was that the designs didn't feel as user-friendly as we had hoped, so we revised our method and found that we could really push how fine the features and design elements could be.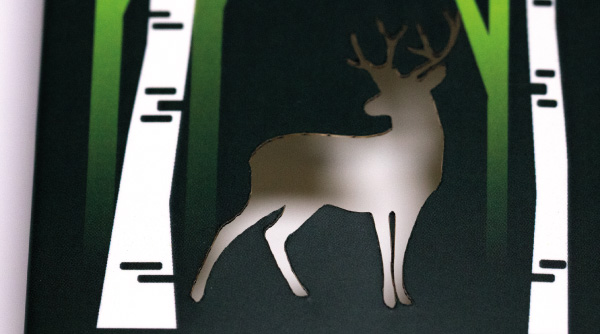 Amendments
We're sure that you will agree that laser-cutting the box creates depth and establishes intrigue and interest in your brand. We feel that laser cutting works best when fine parts are cut out to highlight a logo. The optimum design is one that explores the finer details of the structure of the design.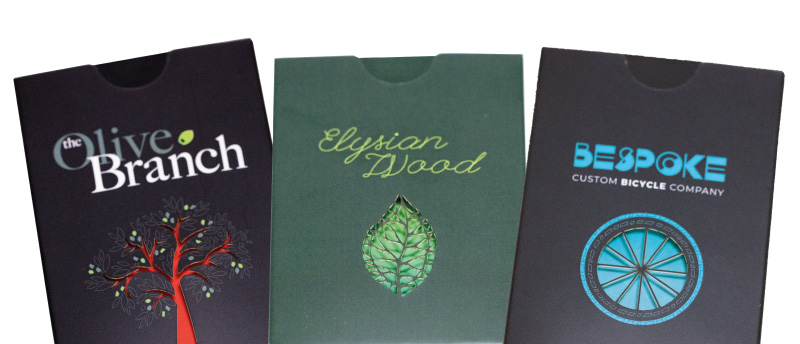 Should I get laser cut tuck boxes to promote my business?
Absolutely! The first bite is always with the eye. Your tuck box is the first point of contact with the customer to present your brand, convey an idea and shape an impression. There's something so personal about holding an object: feeling the texture and observing the detail, that it's always advantageous to have a beautiful finish on your tuck box and the detailing of laser cutting will push it that much further.
Your brand is sure to stand out from the crowd with laser cut tuck boxes.