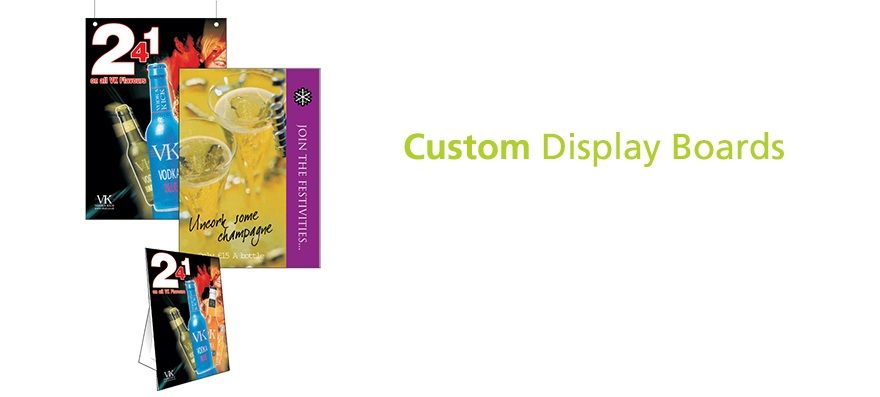 Ideal for Point of Sale Displays
Our poster display boards are made from Full Colour printed 130gm gloss art sheets laminated on to 2mm board. The same image is applied to each side of the display board (or unprinted white 130gm paper is applied to the reverse of freestanding display boards). We are able to supply the loose struts for free standing.
Finishing
We can also drill, die cut to any shape and assemble. The possibilities of our laminated board are endless and include low volume packaging.