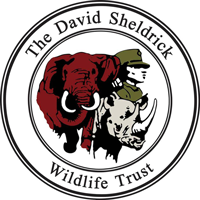 As part of our continuing support for good causes, we here at Ivory Graphics would like to offer a discount to all registered charities and non profitable organizations.
Please call 01354 656 430 or request a quote below using your charity details.
At Ivory, we have in-barked on a program of fostering orphan elephant's, this is done through the David Sheldrick Wildlife Trust. Our current elephants - BONGO, ROMBO, BUCHUMA, NAIPOKI, EDIE, KAMBOYO and ZONGOLONI are fostered each year by Ivory and we will look into fostering more elephants in the foreseeable future.
In return of adopted elephants through the David Sheldrick Wildlife Trust, we are updated in how our elephants are doing and much more. To find out more about the program, please go to http://www.sheldrickwildlifetrust.org/.
We wish to support charities as much as we can and to raise awareness of other charities, we have a list of charities we have previously done work for -